PRICING NOTE ON PRESSURE SENSITIVE VINYL LAMINATION DIE CUTTING. All square foot pricing is based on 89% yield of material. 54" Roll stock 48" to be used. The minimum charge for any single image is $25. The minimum charge order per Pressure Sensitive Vinyl Material is $45. If lamination is not already figured into the price of the product, The lamination charge is $1.00 P SF. Die-cutting has a $15 set-up fee plus $1.00 P SF. * Die-cutting requires 1" on all sides of material for registration EX 4'x 8' sheet max print is 46" x 94"
TEXTURED SURFACE VINYL
Textured Surface Vinyl is a powerful advertising media. It's super adhesive and sticks directly to clean dry asphalt and concrete. Textured Surface Vinyl street graphics are targeted for shorter term marketing. It's perfect for events such as parades, concerts, sidewalk sales and more. Textured Surface Vinyl unique texture does away with the need to laminate, so it also allows for better visibility of graphics. Competitive films utilize texture does away with the need to laminate, so it also allows for better visibility or graphics. Competitive films utilize a thick laminate to provide a slip resistant surface which naturally detracts from the visibility of the graphics when viewed at an angle.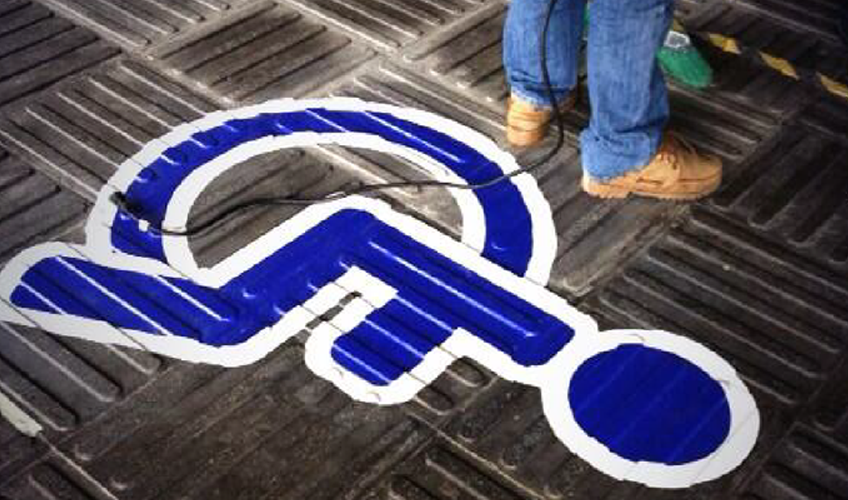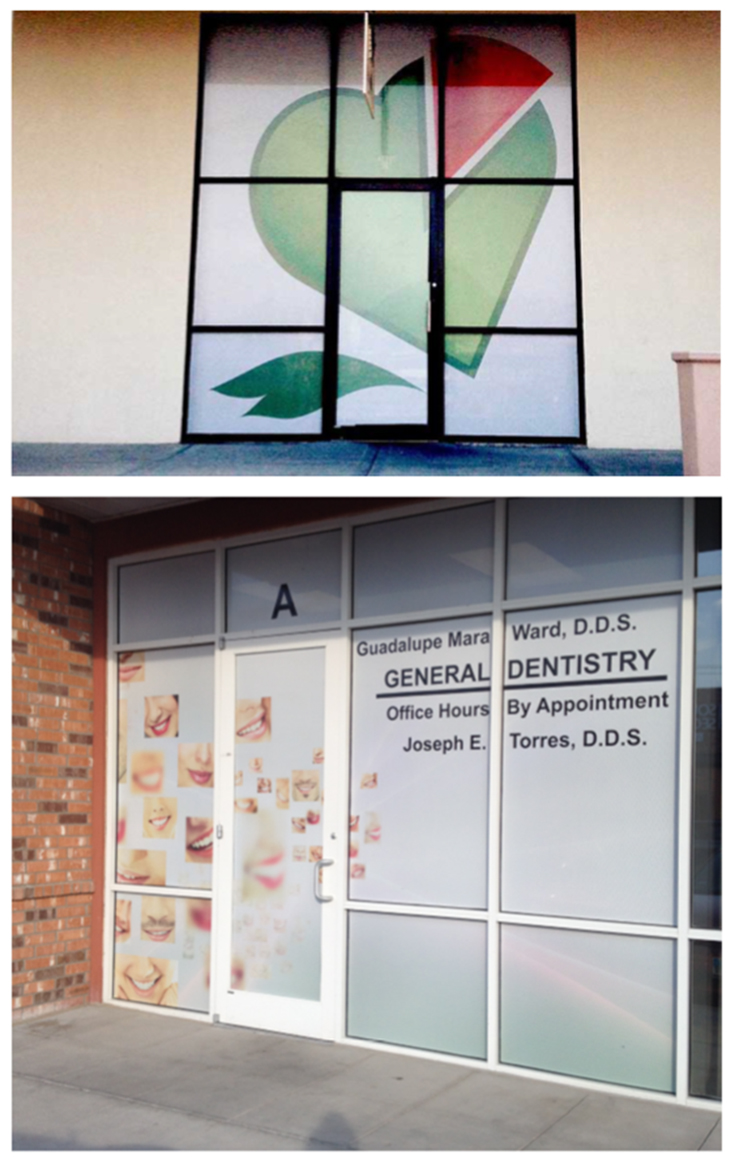 ONE WAY VISION DIS-OW V
One Way Vision perforated window vinyl provides a graphic image on the exterior while still allowing visibility to the exterior from the interior. One Way Vision offers easy handling and installation, high resistance to abrasion and UV inks that resist fading. suggested applications include windows, glass walls, glass showcases and building body advertising. It is perfect for window murals, graphics or advertisements.
VEHICLE WRAPS & GRAPHICS DIS-PSV-VWG
Vehicle wraps and graphics are one of the most cost-effective forms of advertising. They are constantly views and stand out from the media clutter to reach a large audience. Our comfortable and easy to apply. Our graphics are printed at a very high resolution using UV inks to produce an impressive, high quality graphic with longevity.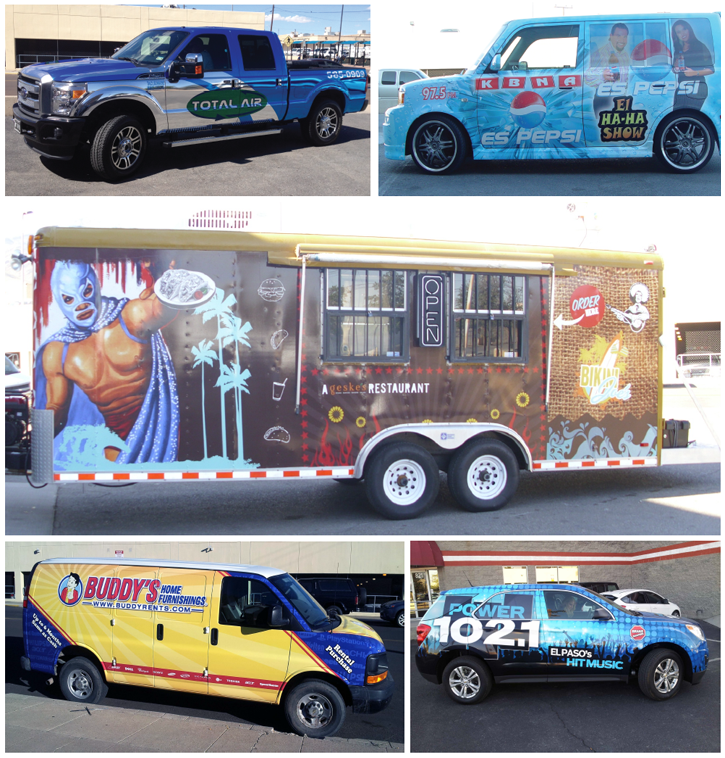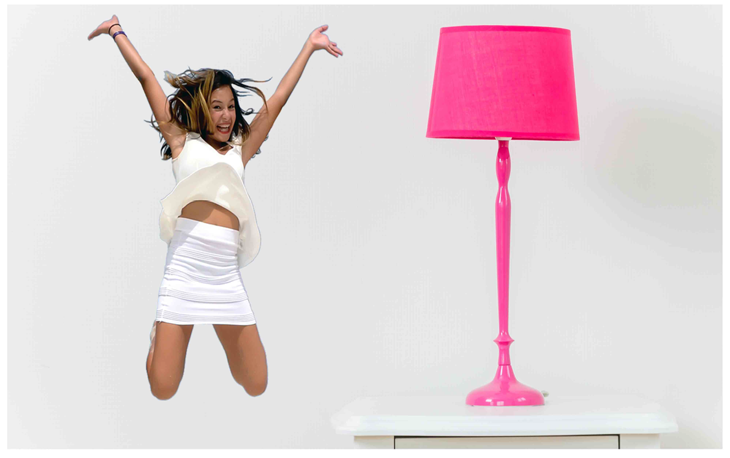 QUICK STICK GH-PSV-QS
The possibilities with Quick Stick are practically endless! It's removable and works like a magnet, but doesn't have the extra weight or limitations on where it will stick. Quick Stick is great for unique business cards, advertisements, name tags, calendars, invitations, wall art and more. Some of the possible application surfaces include counters, appliances, walls, cars and windows.
DECALS GH-PSV-DCL
Pressure sensitive vinyl decals are a long lasting and durable product. We offer a wide variety of adhesives, materials and laminating options to make sure your decal will last as long as you need it to. We will work with you to help determine the most appropriate material depending on the application.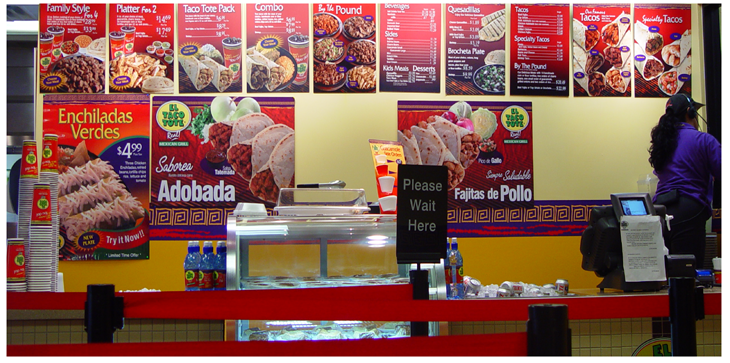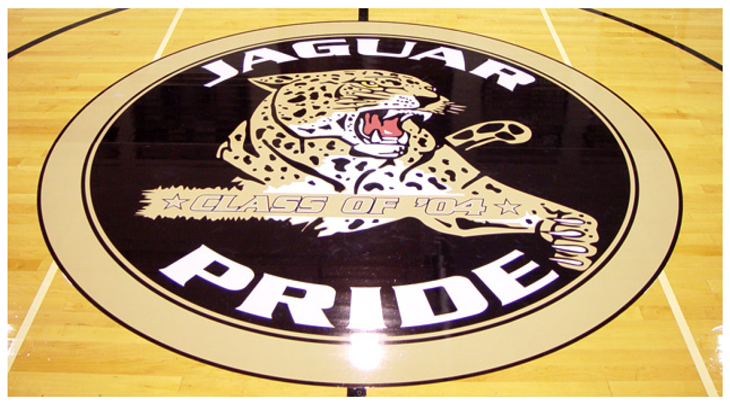 INDOOR FLOOR GRAPHICS DIS-INDFLG
Our floor graphics are printed on a durable, high quality vinyl that features a special non-slip coating. These are perfect for directing customers to in-store specials, Promotions, events or even products. They also serve as a great way to reinforce your logo and brand identity.
WALLPAPER DIS-PSV-WP
Bring your interior walls to life by dressing them up with wall graphics! Wallpaper prints allow you to quickly update and customize your walls with a brilliant mural or any graphic of your choice. Requires wallpaper paste.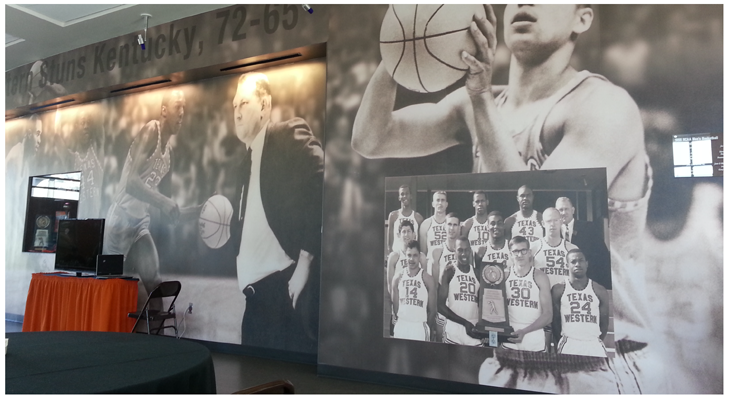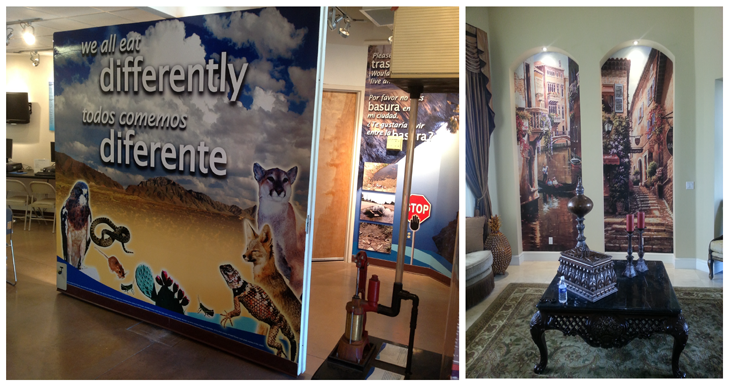 EXTERIOR & INTERIOR WALL WRAPS DIS-PSV-EXTWRAPS
When using an adhesive print in outdoor environments, you need a strong material that is really going to stick. Our 3M®IJ8624 pressure sensitive vinyl is perfect for exterior or interior brick walls.
TRANSLUCENT VINYL FOR BACK LIT SIGNS DIS-PSV-TNSVINYL
This material is a flexible, high performance, translucent vinyl perfect for rigid back lit signs. Unlike transparent Films, translucent vinyl diffuses light as it passes through to give a soft-matte look. It is made to withstand outdoor weather and is an easy material to color match. It will keep color consistency whether viewed day or night.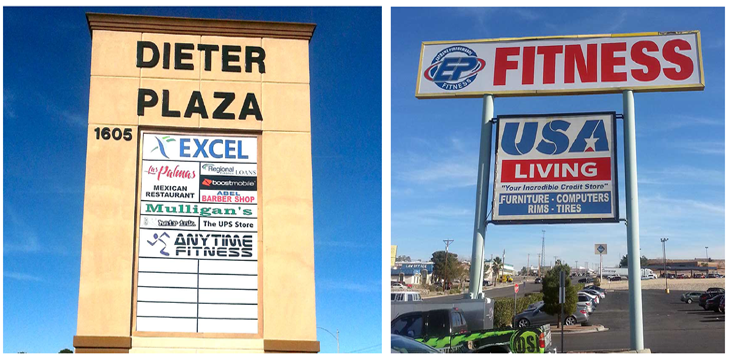 Resolution Settings
1/10 scale of original @ 720 DPI.
Color Mode
CMYK (cyan, magenta, yellow, black) color mode.
Black & White
in Grayscale color mode.
Bleed Zones
adding 0.1" bleed to each dimension (or 0.05" bleed on all four sides)..
File Formats
.TIF, .TIFF, .EPS, .AI, .PSD, .JPG, .PNG & .PDF.
Upload your Images
Upload NOT Functional yet!.