YARD SIGNS
YARD SIGNS DIS-YDS Our yard signs are a perfect solution for outdoor advertising. They help promote sales, political campaigns, special events, golf tournaments and more. The signs are printed on durable, light-weight 4 mm coroplast. Standard yard signs are 18"h x 24'w.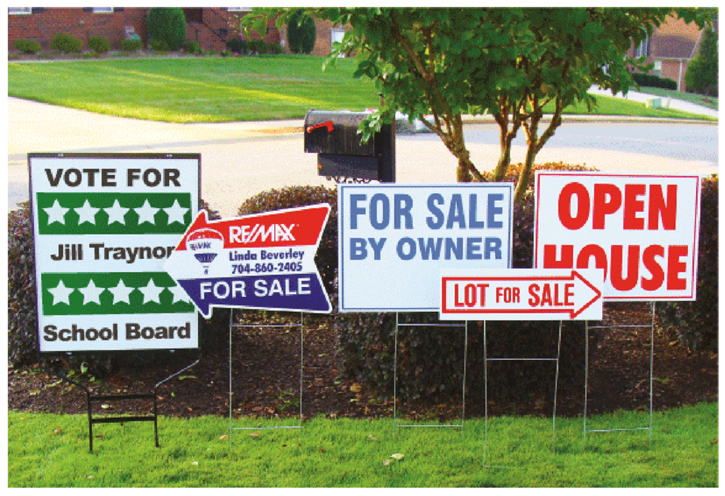 Resolution Settings
1/10 scale of original @ 720 DPI.
Color Mode
CMYK (cyan, magenta, yellow, black) color mode.
Black & White
in Grayscale color mode.
Bleed Zones
adding 0.1" bleed to each dimension (or 0.05" bleed on all four sides)..
File Formats
.TIF, .TIFF, .EPS, .AI, .PSD, .JPG, .PNG & .PDF.
Upload your Images
Upload NOT Functional yet!.