RIGID PRINTS. RIGID PRINTS DIS-RPS We have the ability to print directly to a variety of rigid surfaces up to 2" thick. Prices shown for 4 mm Coroplast and 3 mm PVC, contact us about other rigid options we have available. OTHER RIGID MATERIALS AVAILABLE:
OTHER RIGID MATERIALS AVAILABLE:
ACM Panel Acrylic Aluminum Alumalite Card Stock Converted Display Board PRICING 4' X 8' - 3 mm PVC Coroplast Custom Coroplast Gator Foam MDO Polycarbonate PVC Boards Styrene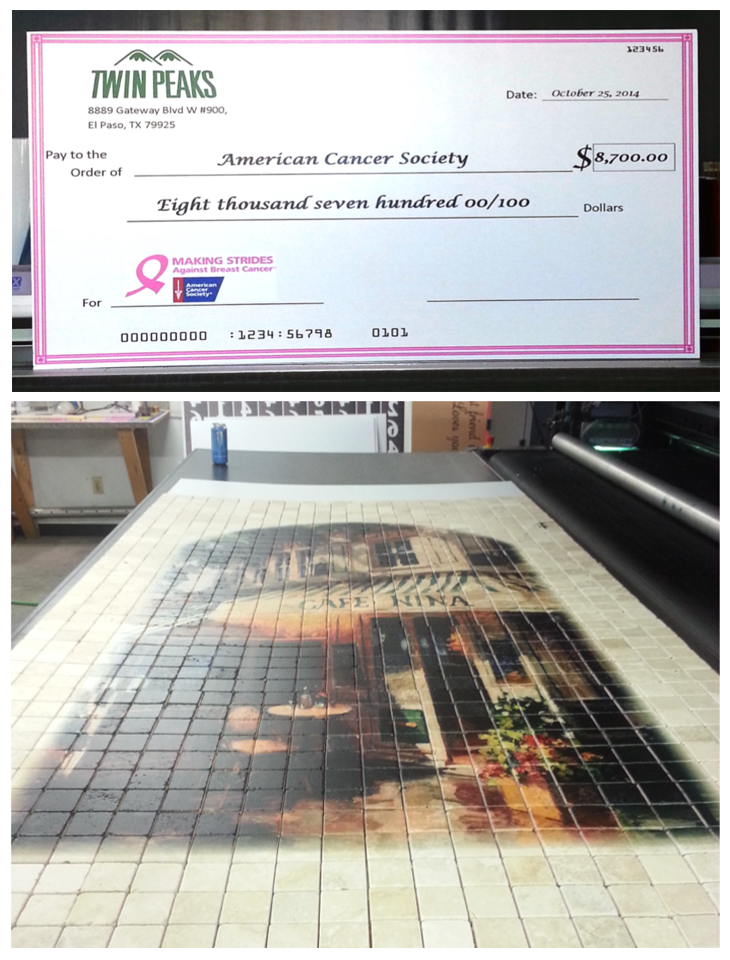 Resolution Settings
1/10 scale of original @ 720 DPI.
Color Mode
CMYK (cyan, magenta, yellow, black) color mode.
Black & White
in Grayscale color mode.
Bleed Zones
adding 0.1" bleed to each dimension (or 0.05" bleed on all four sides)..
File Formats
.TIF, .TIFF, .EPS, .AI, .PSD, .JPG, .PNG & .PDF.
Upload your Images
Upload NOT Functional yet!.